ABOUT US
Incorporated in 2014, we serve you with unbiased advice by carefully analyzing your current financial position vis-à-vis your goals that could be short, medium or long term. We never plan to fail, but often we fail to plan. Financial Planning is not necessarily for rich, but it is more to become rich. We at SK Financial Services strictly follow the Client-First philosophy.
Read More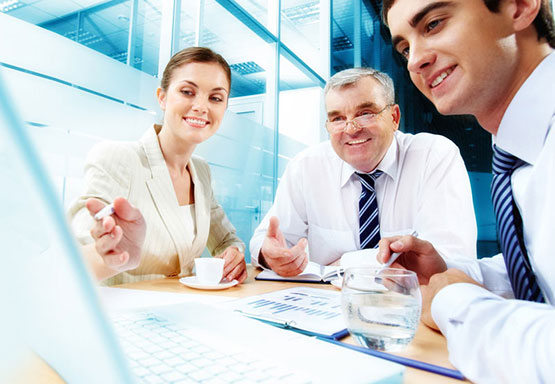 I was introduced to Sheetal by a friend and I have been with her for the past two years. Professionally, She is competent, knowledgeable and has a holistic approach to financial planning. She listens well to her client's needs and is able to recommend products accordingly. She is a patient, approachable person and not pushy. She is always diligent in her responsibilities where She keeps me updated on trends, financial situations and provides me with options. Since knowing her, I have seen growth in my investments. I have greater peace of mind, knowing that my financial needs are managed professionally and with care.

Mr. Pulkit Shah
Country Manager – Emeraude Polymers

I knew Sheetal Khanna a couple of years before I approached her to manage my portfolio. I was not doing any serious financial planning, But She gave us a thought and explained us in very proper manner. I saw in her integrity, trustworthiness, financial acumen as well as the fear of God. So when the need for financial planning service arose, it was easy to who I should go to for help. I have engaged her as my financial planner for about three years. So far my portfolio has increased about 14%. As I am a rather hands-off client, she has been very proactive in his recommendations. Understanding my needs and risk appetite, she was able to recommend the investment accordingly. I would definitely recommend him to a friend who needs an adviser.

Mr. Gaurav Sharma
Director, Sales – Kellogg India

Sheetal has been handling my family's MF related investments for last couple of years . She has a good knowledge of MF industry and suggest investment plans keeping in mind the requirement of the client. She is very efficient and any grievance or clarification gets resolved very promptly. My experience with her has been very good and my best wishes for her future endeavors.

Mr. Samir Chinoy
Joint Managing Partner (CA) – Chandabhoy & Jassoobhoy
When planning my financial commitments and requirements I wanted to discuss my needs with someone I knew I could trust. SK Financial Services was able to explain the various options and I found their advice and insight professional and holistic. I trust Sheetal's professional service and have no hesitation in recommending their services to anyone. Sheetal is very professional in her approach of Financial Planning. Her expertise and domain knowledge is excellent. From the phase wise financial requirement gathering to execution of the decided plan and then monthly monitoring is impeccable. I would like to say 'I work hard, but SK Financial Services makes my money work harder

Mr. Nehal Ganatra
Export Manager – Bhalaria Metal Craft Pvt Ltd.

I know Sheetal Khanna from last 7_8 Years, . Sheetal is very professional in her approach of Financial Planning. , She is competent, knowledgeable and has a holistic approach to financial planning. She listens well to her client's needs and is able to recommend products accordingly. Best of Luck to her.

Mr. Nitin Shah
General Manager__ Sanghavi Jewel Pvt Ltd.

"I've known sheetal Khanna for years and find her to be a caring professional who truly listens to her clients' needs. With her, you never feel pressured or treated like a "sales target" – instead, you feel like you're talking with a trusted friend who offers great solutions for all your financial needs. Her expert knowledge makes planning, protecting and growing one's wealth easily accessible while her personable nature is refreshing. I trust her for her insight, knowledge and passion to provide her clients with the best wealth management service possible."

Mr. Rajesh Shah
Secretary – Winding Wire Association

I am absolutely delighted with SK Financial services. It is really refreshing to work with a financial adviser who is truly interested in their client's needs, circumstances and preferences. What really impressed me was the way SK Wealth Service took the time to get a feeling for where I was at, your depth of knowledge, lateral thinking and your common sense approach. Your professional, ethical and caring demeanor elicits my trust and respect and I gladly recommend your services whenever possible.

Mr. Dayakar Shetty
Director - Dayakar & Co.

Sheetal Khanna is a Brilliant financial planner and she has all of the best qualities of a professional adviser.She is highly client focused and cares deeply about the outcomes her clients achieve. I greatly admire Sheetal's ability to make complex situations seem simple and clear. I also respect her ability as a business owner and leader and I see her at the forefront of professional Financial Advisers.

Mr. Vijay Bhalaria
Export Manager – Bhalaria Metal Craft Pvt Ltd

I know Sheetal Khanna for last 13 years in connection with Mutual Funds and Fixed Deposits & other Financials services. I found that she has excellent knowledge and she is a very nice advisor in Financial Matters.

Mr. Anil Vasant Walimbe
BE(Civil) MIE. Structural Engineer

I really Liked Sheetal Khanna's inputs and services. For her investment amount does not matter only client matters, which is best part. We are really busy in our work, though I have required knowledge being a chartered Accountant my self but can't devote much time myself and I really admire her knowledge in the field. All the Best for Future.

Mr. Pramod Jain
CA – Practice

I am delighted to share my exceptional experience with Ms. Sheetal as my dedicated Mutual Fund Investment advisor. From the moment I started my investment journey, she has been an invaluable asset, guiding me through the complexities of the financial world with unwavering expertise and professionalism. Ms. Sheetal's honesty and integrity are commendable. She never pushed me into making hasty decisions or investing in products that were not suitable for me. Instead, she emphasized a long-term perspective, helping me stay focused on my financial objectives.
Suketu

I have known Sheetal since last 7years . She is very diligent , honest , transparent and also helpful . Her guidance has benefitted us as a family to grow our investments . She is not pushy but listens to our issues and then guides us to do the investment . She is worthy of being recommended to new potential investors who are looking for sound and patient advise.

Rajiv Merchant